cast
Conan Matthias Renaud
Age: 22
Height: 5'7" (170cm)
Race: Galelander/

???

MB Type: ISTJ-T (The Logistician)


Horseman by trade and kidnapped by the call. An integral part of Din's plan to overthrow the monarchy?
Highly persuasive.
Din Duvent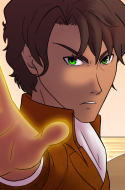 Age: 33
Height: 6'1" (185cm)
Race: Galelander/Magician
Aura: Gold

(#FFD700)

MB Type: ENTJ-T (The Commander)


An enigmatic Magician, an anarchist hell-bent on overthrowing a monarchy, and probably a villain of some sort. Can't ask questions and unwilling to tell the truth.
King

Cymaria



The ruler of Cymaria, whom Din intends to overthrow.
Pascal Boisselont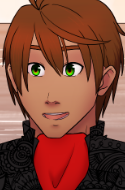 Age: 23
Height: 5'10" (179cm)
Race: Galelander/Magician
Aura: Red

(#BA1212)

MB Type: ENFP-A (The Campaigner)


Conan's would-be assassin
. Can't catch a break. Too good for this cruel world.
???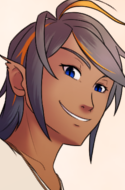 Felix Lucas Renaud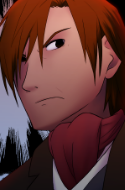 Age: 47
Height: 5'7" (169cm)
Race: Galelander/

???



Conan's father
, missing for the last twenty-five years—fourteen, according to Conan. An intimidating and dour man who somehow managed to get assassins sent after both himself and his son.
Lucie Fuller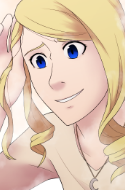 Age: 21
Height: 5'4" (163cm)
Race: Midlander
MB Type: ESFJ-A (The Consul)


Conan's girlfriend, childhood friend, and resident of Norin. A welcome dose of reality.
Lord Cornelius Rhode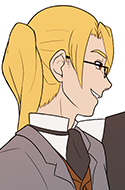 Age: 32
Height: 5'11" (181cm)
Race: Midlander


The young Cymarian Guildmaster of Alchemists. Intelligent, but perhaps a little dense. Lousy taste in boyfriends.
Arcein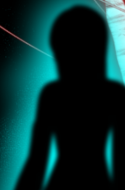 Race: Magician?
Aura: Cyan

(#00FFFF)



A mysterious woman apparently related to the artifact Arcein's Ignorance. A smile to run from in a hurry.